Are you going to Kissimmee?
Posted on July 9, 2019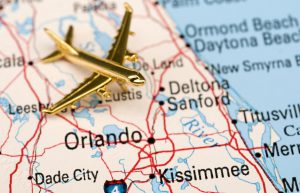 Don't miss out! Register now for the 2019 Lanham Supply Chain Intensive  
Be sure to join us on October 15th from 8am to 4pm for the 2019 Lanham Supply Chain Intensive, at the Gaylord Palms Resort in Kissimmee, Florida. (Right before BCUG/NAVUG.)
This special one-day, in-depth class is free of charge to Lanham customers. Note: You do not have to attend the BCUG/NAVUG event to attend the Supply Chain Intensive.
At this year's Lanham Supply Chain Intensive you can look forward to:
Info on Lanham & Microsoft Dynamics 365 Business Central/NAV
Updates on:

Lanham EDI
Demand Planning
ACE Warehousing
Outbound Warehouse Request
E-Ship / E-Receive
Inbound Container Tracking

Meeting Lanham product managers and executives
Networking opportunities with your peers…and more!
The past year has brought more than its fair share of changes as we've all embraced Business Central. This event will be a great opportunity to get the latest on Lanham, from Lanham.
Registration: FREE to Lanham customers! Sign up now; space is extremely limited.
And, if you haven't already registered for BCUG/NAVUG, please feel free to use our code "PRPLanham" to get a 10% discount on your registration.
See you in October!