Latest from Lanham / Warehouse Management
New Lanham Mobile Warehouse Device UI Now Available
Posted on April 1, 2022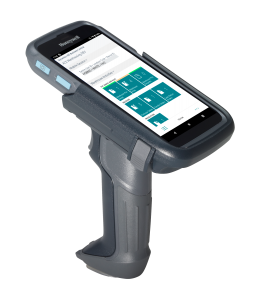 Lanham Associates has released a new mobile device User Interface (UI), for Android and iOS devices, used with OWR (Outbound Warehouse Request) and ACE Warehousing supply chain solutions.
Offered in Warehouse Basic 
The new UI is contained in Lanham's "Warehouse Basic" feature of the ACE Warehousing extension, and enables touch screens across a myriad of devices, including those with or without a keypad. It was developed to run within the phone and tablet clients for Business Central, with pages designed for mobile devices.
Driving Productivity with or without WMS
The new UI automatically gives you enhanced productivity when used in conjunction with Lanham's formal Warehouse Management System, ACE Warehousing. It can also be used with OWR, with or without WMS. Using the new mobile UI in OWR Pick Request enables solid efficiency in warehouse processes for companies using various inventory systems not based on structured WMS solutions.
Technical Versions
Lanham's new UI is now available for Business Central 2022 Release Wave 1 (i.e. Version 20) released by Microsoft on April 1, 2022. The UI will be available initially in Business Central On-Premises and Online V19 and V20. It is expected to later be ported to Business Central V14 through V18.
Microsoft will continue to support VT100 emulation for On-Premises implementations for the foreseeable future. It is important to note that On-Premises implementations of OWR or ACE Warehousing allow the user to mix old and new devices, and their associated interfaces, within the same environment, protecting customers' previous hardware investments.
Configuration Options
Lanham works closely with its national hardware supplier, Barcom, Inc. to bring you best-of-breed hardware solutions that provide greater efficiency across the enterprise by offering the ability to more accurately identify and track items in the warehouse. For detailed configuration options, please reach out to Barcom, by phone: (423) 855-1822 or email: sales@barcominc.com.
All Lanham Supply Chain Solutions have now been published and released in the most current version of Business Central, 2022 Wave 1 (BC V20).
# # #