Customer Spotlight: Unger Global and Lanham EDI
Posted on February 17, 2021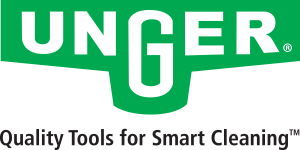 In the current pandemic environment, with supply chains under stress, companies are relying heavily on efficient EDI operations to keep business moving. In the midst of all the "virus-vigilance" this reliance is especially crucial for companies, such as Unger Global, that operate in the professional cleaning market.
We recently sat down (virtually) with Kim Mullin, Unger Global PMP, Systems Specialist, to discuss her company's EDI operations.
Q. How big a role does EDI play at Unger?
Unger sells to many, many distributors through its Unger Enterprises unit, which sells to industrial supplies and equipment providers for the professional market, and the Unger Industrial unit, whose customers are big-box retailers, such as Home Depot, True Value, and Ace Hardware. So, there's a lot if EDI activity.
Q. How long have you used Lanham EDI?
We switched to Lanham EDI, and the Lanham VAN, about two years ago, after using another vendor for years.
Q. Why did you switch to Lanham EDI?
Lanham EDI offered a number of implementation options, including implementing and managing it all inhouse – which is what we decided to do. This option was very attractive because dealing with our previous EDI vendor and outside consultants resulted in the whole process getting bogged down and becoming a major bottleneck.
For example, with Lanham EDI we've progressed from previously getting 16 trading partners up and running over four years (with the previous vendor) to getting 43 trading partners, with 193 EDI documents, across both divisions, up and running in the course of one year with Lanham EDI.
It was costing us on average approximately $5K per customer to set up for EDI, because third parties had to do it. Now I do it in house, and I do it a lot faster! The combination of a quick turnaround and total control is hard to beat.
The other attractive feature was that Lanham EDI is embedded in Business Central. It uses the same data storage, User Interface, and navigation. It does all the EDI translation and processing inside our ERP system. We no longer have to interact with outside applications, or look for key data in multiple systems. It's very intuitive.
Q. What else would you like to share about your experience?
The support team for the Lanham VAN services has also helped us to avoid bottlenecks. Getting trade partner relationships established quickly is critical to EDI operations. After all, if you don't get the relationships established, then you can't send or receive documents. Lanham's VAN support services provided a very quick turnaround, which I didn't have with our previous vendor.
++++
If you'd like to know more about Unger's experience with Lanham EDI, you can download the Unger Case Study here.  If you'd like more information on Lanham EDI or the Lanham VAN, or would like to schedule a demo,  you can reach us at  678-379-4200, X118, or email us at LAInfo@Lanhamassoc.com.