What's in Your Container?
Posted on January 6, 2017
The shipping container system in use today, developed after World War II, dramatically reduced transport costs, supported the post-war boom in international trade and played a major role in globalization. By eliminating the need for manual sorting of most shipments, container shipping greatly alleviated port congestion, shortened shipping time and reduced financial losses due to damage and theft.*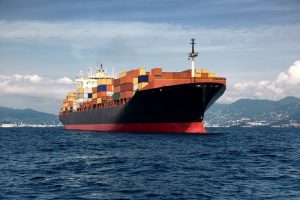 All remarkable steps in terms of productivity and cost savings — however, if you are a distributor importing goods, you still have to wrestle with not knowing precisely what your inbound goods really are until they actually arrive. Consequently, Inventory managers and their colleagues in accounting often have difficulty reconciling inbound goods against the appropriate Purchase Order and Line. They can struggle to record additional costs such as freight, and duty, in order to arrive at a true landed cost, and get frustrated trying to differentiate between on-the-water inventory and on-hand inventory.
If these inventory tracking headaches sound all too familiar, we invite you to join our webinar on January 12th at 2 p.m. Eastern to learn how Inbound Container Tracking, a recent addition to Lanham's supply chain management software portfolio, can be your lifesaver when it comes to tracking on-the-water inventory.
Available as a traditional Lanham module or as a NAV Extension, Inbound Container Tracking uses inbound Advanced Ship Notices (ASNs), received via EDI or a spreadsheet, to create and track containers, providing your business system with updated expected receipt dates and quantities of the actual inbound items in your inventory.
Start your year off on the right note, see how this product will give you the ability to streamline information and simplify the process of importing your inventory. Register now>
*Containerization: What is containerized shipping .., http://conteneursea.com/en/containerization-what-is-containerized-shipping/ (accessed January 03, 2017); Containers ? Trident, http://tridentinl.net/overview (accessed January 03, 2017).