Meet the Warehouse Manager's Best Friend
Posted on December 1, 2016
By Jim Augenstein, Channel Manager, Lanham Associates
A warehousing manager's life isn't easy. Creating a schedule of picks, put-aways, and packing on a daily basis from disparate systems and a variety of documents can be a major challenge. Especially when most WMS systems capabilities only go so far.
For example, if you use Microsoft Dynamics® NAVTM Warehousing you'll be able to create warehouse shipments using basic NAV filters, and then create warehouse pick(s) in a separate process, but you may find yourself struggling with prioritization questions such as:
What do I need to ship today?
Do I have any overnight orders?
Does it make economic sense to ship a partial order?
Should I ship to the most important customers or only customers with complete orders? Or just expedited carrier orders?
How do I know if I have enough inventory?
Which orders will deliver the most bang for the buck?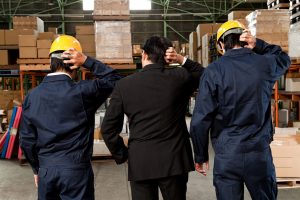 If any of this sounds familiar, we'd like to introduce you to Lanham's Outbound Warehouse Request (OWR). This solution gives you the ability to view all outbound documents, create picks, see the status of the documents you are picking, and determine how to maximize productivity; all with the NAV user interface, generating your information right where you need it inside your NAV business system.
By simplifying the rather complicated process of planning the work in Warehouse Management, the OWR solution acts as the warehouse manager's primary workflow planning tool (and some would say best friend).
If you'd like to be notified of upcoming webinars on this topic, please contact us at education@lanhamassoc.com.