Make Your Inventory Work for You!
Posted on April 27, 2017
Jon Schreibfeder, President, Effective Inventory Management, to speak at 8th Annual Forecasting & Replenishment Forum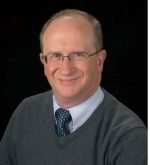 Back by popular demand, this year's Forecasting & Replenishment Forum will once again feature special guest speaker Jon Schreibfeder, President of Effective Inventory Management. We caught up with Jon recently to ask him about industry trends and what he will be covering at the upcoming Forum.
Q. What is the biggest trend you see in today's marketplace?
We see a trend in competition getting much stronger, which puts pressure on most distributors and manufacturers. They have to do more with less – which means they have to be sure that the dollars they are investing in inventory are working as hard as possible.
Q. What will you be discussing at the Forum this year?
During this year's Forum, I will be covering three topics that will help you improve your overall inventory performance. It's important to understand that to be successful you need good software, like the Lanham and Absolute Value products, and you need to know how to use those products. However you also need good internal policies and procedures, which is why I will be covering the following at this year's Forum:
#1: Understanding the importance of historical usage. Unless you have good usage data to begin with, you will not have a good forecast. Usage is one of the key elements in developing an accurate or as-accurate-as-possible forecast of future demand. We need to adjust past usage for either unusual spikes or dips in demand that probably will not reoccur in the future.

In this session we will explore how to identify unusual usage, how to correct for unusual usage in your usage history, and the effects of not using corrected or adjusted usage.

#2: Predicting sales of new items. While a forecast is very good at maintaining and replenishing the inventory of products that you have carried for a while, where you may have some sales or usage data, or other historical information, what it cannot do is predict sales of new items.

We will explore how to gather the information that you need to predict how much of a new item you are going to sell, over what time period, and how to translate that into replenishment parameters. We will also review how to evaluate the performance of new items so that you can learn from and build on your experience.

#3: Reducing surplus and excess inventory. When it comes to this topic, less is definitely more, but how do you identify what you don't need? What are the causes of surplus and excess inventory and what can you do to prevent them from happening in the future? We will expand on some of the liquidation steps outlined in an earlier Lanham blogpost, and review concrete ways you can make the most money possible when liquidating inventory.
* * *
The 8th annual Forecasting and Replenishment Forum takes place May 16-18 in San Antonio, TX. Be sure to register now for this three-day seminar for Lanham AFP and Absolute Value customers who want to take their forecasting and replenishment systems to the next level.