Golden Nuggets of EDI Productivity
Posted on April 25, 2016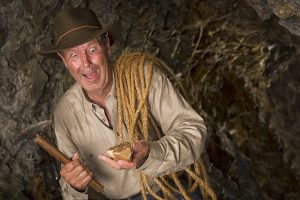 By Leila Christian, EDI Product Manager, Lanham Associates
Our Lanham EDI customers enjoy the benefits of being able to keep all of their data right at their fingertips, inside Microsoft® Dynamics™ NAV. With no tedious customizations or integrations to maintain, or new user interfaces to learn, productivity is greatly increased.
As Lanham's lead EDI Product Manager, I deal day-in and day-out with finding new ways to help our customers use this solution to streamline operations and enhance productivity. And to help spread the word, I'll be sharing EDI tips and insights through this blog, starting with a few golden nuggets below.
Here are some unsung, but awesome, features in Lanham EDI:
The Mapping Tool – We all know what a time saver/productivity enhancer the mapping tool is, but it also has a substitution feature which will allow a received mapped value to be replaced with another value. Our customers really seem to appreciate this when their Trading Partner sends a non-standard code for a P.O. change action and they need the system to have the value that actually makes sense.
We also embrace using the base NAV archive document feature with our P.O. Change and Automotive EDI Forecast and Release process. This allows the NAV Document to be archived before the current EDI update is processed. If ever the user wants to roll back to the original sales order, just restore the NAV document and begin the painless recovery.
Our cross reference engine also makes customers smile. There's no problem getting the Trading Partner's values cross-referenced to your NAV Customer, Item and UOM (Unit of Measure). We even give you a birds-eye view of the values which need to be setup. This way there's no time wasted by beginning the NAV document creation/processing before the user knows if all of the pieces needed to complete the process are available. No wasting valuable time!
Join us at the Lanham Supply Chain Summit, April 3-5, 2017, to learn more EDI best practices and productivity tips. In addition to Lanham EDI, the event will also include deep dive sessions on our E-Ship and ACE warehousing solutions as well. See you at the Summit!