Latest from Lanham / Shipping & Receiving
Explore Ways to Improve Your Shipping Efficiencies on Learning with Lanham Webinar – Oct. 27th
Posted on October 19, 2022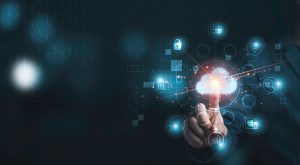 If you're tired of shipping the wrong items to the wrong customers, struggling with creating labels, re-keying package-level detail, or encountering delays in updating inventory because shipments have to be posted manually – you'll want to join us for the next Learning with Lanham webinar, "Gain the Ultimate Efficiencies with E-Ship in the Cloud," from 1:00 – 1:45 pm on Oct. 27th. (You can register here.)
Like all Lanham solutions, E-Ship, part of the E-Ship and E-Receive extension, shares the same user interface, document structure, business logic and storage as Microsoft Dynamics 365 Business Central. Whether your products are shipped via package carriers or LTL, all of your shipping data is accessible from right inside your business system.
E-Ship helps plan and execute shipping from the time of sales order through shipment and can significantly improve your shipping accuracy levels — whether you deal with high- or low-volume shipping. E-Ship users consistently report shipping accuracy levels approaching 100%.
Here are some of the E-Ship options and features we'll be covering:
Two packing options to enhance your shipping accuracy:
With this feature, companies know the correct items are shipped and which items are in each package, with the tracking number(s). Additional validation is achieved by checking the weight of each package to be sure that customers are shipped what they ordered.
If an order is closed that is not fully packed as required by the sales order or warehouse shipment, you'll get a notification that one or more items were not packed. The system then automatically updates the sales order, and back-ordered items are easily exposed to anyone given access within Business Central.
Another plus is the ability to print a summarized packing list, showing each package's contents and the associated tracking number for the last package in a group. This information is e-mailed to the customer, with cc and bcc addresses as needed – an invaluable feature when drop-shipping products to a client's end customers.
If you don't have barcodes on your products, you can enter a quantity for each item shipped, close the package, and print the appropriate shipping label.
This option enables you to easily pack many standard packages, such as cases, without scanning and weighing each package — which is handy when you're trying to meet package shipping and labeling retail compliance requirements.
Additional ways E-Ship gets your shipping in "ship-shape:"
Estimate and quote shipping rates from the sales order or BOL level for both package and LTL carriers.
All charges are automatically posted to the sales order and may be marked up or down by a dollar amount or percentage. Packages intentionally shipped free are also accommodated.
Scales and Dimensional Scanner Interface –
By interfacing with electronic scales and the iDimension scanner during the packing process, E-Ship easily captures weight and dimensions to calculate shipping charges.
EDI and ASN Integration –
Since E-Ship captures package-level detail, it's no longer necessary to re-key data or transfer information from system to system to prepare and send EDI ASNs. The ASNs are automatically sent when the sales order is closed, or in the case of LTL shipments, when the BOL is closed. This is a feature unique to E-Ship and drives exceptional efficiency.
This utility connects packing and receiving stations' peripherals to the cloud via web services. By connecting local devices (scales, label printers, iDimension scanner), you can achieve quick, easy weighing/scanning and print the associated label. It also helps with multi-point Shipping Requirements if your company needs to operate from its consolidated ERP system yet operates multiple warehouses and shipping points.
Of course, E-Ship supports OAuth, which is REQUIRED for BC SaaS environments as of Oct 1st. And it also offers some of the most aggressive pricing for shipping in the cloud today.
Find out more: Register for our Oct. 27th Learning with Lanham webinar "Gain the Ultimate Efficiencies with E-Ship in the Cloud."