Coming Soon to a Screen Near You –
Posted on August 31, 2020
Lanham Virtual Events: Partner Day, Supply Chain Intensive, Forecasting & Replenishment Forum     
While the world has changed significantly this year, one constant has been the importance of supply chains – to the economy and to your bottom line.
Which is why we're excited to share our Fall Virtual Events schedule so you can mark your calendars now to learn about our new products, pricing, innovations, tools, and more.  All of our virtual events are being offered via webinars, at no charge.
 September 15 — Annual Partner Day (for Lanham reselling partners)
With all of our products available across all three platforms, there's lots of information to share. Rather than our usual full-day event, the presentations will be provided via webinar.
We'll cover the technical aspects of Lanham products as well as information on pricing and extension registration. We strongly encourage partners to join us the following week for our Supply Chain Intensive (see below), where we'll dive deeper into specific products' features and functionality.
Agenda and registration info can be found here.
September 22-24 — Lanham Supply Chain Intensive (for customers, prospects & reselling partners)

Our annual customer education event will be presented in a series of webinars spread over three days. Each day will focus on a specific product group.  Topics to be covered include:
How Lanham solutions fit in the Business Central landscape
Reviews & Demos of all Lanham Products
Extensions
Lanham Registration and Pricing
Lanham Customer Upgrade Tool
New Pick Request solution providing order processing optimization–even if you don't have a WMS
Agenda and registration details can be found here.
October 20-22 and October 27-29 — Forecasting & Replenishment Forum (for Demand Planning customers)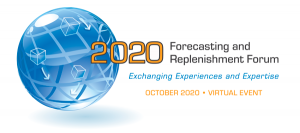 Additionally, our annual Forecasting & Replenishment Forum for our Demand Planning customers will be offered as a series of webinars spread over October 20-22 and October 27-29.  Save the dates now! More info to follow.
________
We look forward to "seeing" you at our Fall events. In the interim, if you have any questions or would like to schedule demos, please email us here.
# # #