Are you allergic to seasonal item forecasts?
Posted on April 10, 2019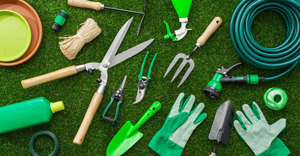 As we roll into spring, many of us start to think of backyard barbeques, dusting off the golf clubs, and other warm weather activities. Supply chain managers and purchasing agents, on the other hand are usually a step or two ahead of the game, feverishly working on inventory forecasts for their seasonal items long before the new season arrives. This post provides some tips on getting your historical usage recorded accurately when dealing with seasonal forecasts.
A key element in demand planning is to be sure you are using accurate and consistent historical usage data. After all, demand planning systems are only as good as the data upon which they are built. By taking the time to get the historical usage data right, you'll be able to develop accurate forecasts that will result in less stock to maintain and also help you achieve optimum customer service levels.
While most forecasting systems typically do a good job of providing seasonal forecasts, they can get thrown off if the seasons are unpredictable – such as in the case of weather-based seasons.
With the increasingly changing weather patterns we're witnessing these days, the question becomes: How can you be consistent with your historical data if the weather-related season doesn't always start at exactly the same time each year?
One option is to adjust history based on your anticipation of when the season will start. However, this requires a large amount of work.
There is an easier way. We suggest that you consider changing safety stock to a higher setting early in the season, and taper it off as the season comes to an end. By setting safety stock represented in days, based on a beginning and ending date, the system can bring in more inventory early in the season. The inventory will then be automatically reduced as the season ends, increasing the efficiency of the seasonal forecast. This method will also allow you to impact the amount of inventory that you carry in the off season.
Let us know if you'd like to learn more about Lanham's Demand Planning solution.  And if you want to join us for a deep dive into the functionality of the solution, be sure to register for our Forecasting & Replenishment Forum, June 4-6 in Atlanta.