Industry Insights / Latest from Lanham
Supply Chain Digital Transformation — It's Not Too Late!
Posted on October 4, 2022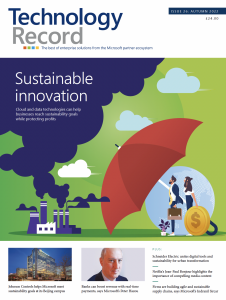 Amidst ongoing supply chain turbulence, the more successful companies are optimizing the portions of their supply chains that they can control. Digitally transforming your business operations in order to achieve increased productivity and enhanced inventory management doesn't have to be overwhelming. However, as Lanham COO Mary Lanham indicates in the Autumn issue of Technology Record magazine, the longer you wait, the further behind you will fall.
Let us know if you'd like to learn more about how Lanham's supply chain solutions can help your organization. And, if you'll be in Orlando Oct. 10-13 at Community Summit NA – be sure to stop by our Booth –#1421!