Mark your calendar now to attend these Lanham events!
Posted on February 17, 2022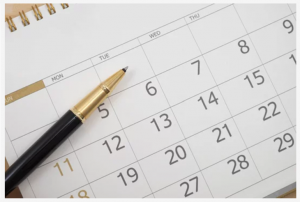 We've got a jam-packed line-up of educational offerings rolling out this spring. We look forward to sharing new information about Lanham extensions, and hope you'll mark your calendar now for these Lanham events:
March 3 – (Virtual) Lanham Partner Day Event – 
Our annual event focusing on partner-critical information will be presented via webinar. Topics include:
Lanham Supply Chain Solutions 
Customizing Lanham Extensions 
Pricing & Licensing
Product Registration and Set Up
Lanham Data Upgrade Tool
Resource Details 
Virtual Partner Training Classes 
Marketing Assistance
Lanham Services 
Latest Hardware Update
Learning is geared to sales professionals, consultants, implementers, and executives, but all reselling partners are welcomed and encouraged to attend. Find out more here.
+++
March 8-10 (Virtual) Lanham Supply Chain Intensive
An educational series of webinars, spread over three days, geared to customers and resellers. We'll cover:
Product Reviews and Demos across all solutions
New Features & Functionality
Lanham Data Upgrade Tool
You can join any or all of the three days. More info here.
+++
Ongoing – Learning with Lanham Webinars
Join us for our new product-focused webinar series. Whether you're a Lanham reselling partner or an end user, we've organized these educational webinars with product-specific information across our demand planning, EDI, shipping, receiving, inbound container, and warehousing solutions. You'll walk away with a solid understanding of how Lanham solutions can help you streamline operations, cut costs, and increase overall productivity.
The series is presented in two tracks, one for resellers and one for end users.
The schedule for the Resellers' webinars can be found here. And the corresponding sessions for End Users are located here.
Next up are the Demand Planning webinars:
March 22nd 1-1:45pm EDT — Reseller Focus
April 26th 1-1:45 pm EDT – End User Focus
+ + +
We look forward to showing you how Lanham can be your single source for supply chain solutions and services!
# # #