Lanham Rolls Out Educational Offerings for Resellers
Posted on March 9, 2021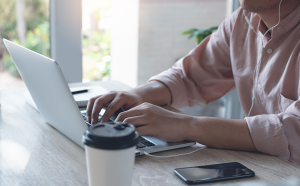 From supported technology platforms and software versions, to product configurations and understanding their features, to new registration and licensing models – there's so much to stay on top of in this era of extensions.
To help our valued reselling partners navigate this landscape, Lanham Associates will be presenting a number of educational offerings this year. Below is a summary. Specific details can be found here.
March 18 Webinar: Partnering with Lanham – Driving Success for our Mutual Customers  
Geared to our new resellers, but open to any contracted partners, this session will cover:
Lanham Companies Overview  
Licensing, Pricing, Registration 
Training opportunities
Tour of the Reseller Portal
Pre-Sales / Post-Sale Technical Support
Lanham Services' Role  
Hardware update
Resellers can register here.
 May 13 (virtual) Lanham Partner Day:  Our annual event focusing on information that is critical to our partners:
Supply Chain App Descriptions
Quick Demos
Feature Updates
Lanham Upgrade Tool
How-to Information
Resource Details
Latest Hardware Update
We'll highlight the Lanham Apps, review key enhancements, and showcase the Lanham upgrade tool. Watch for further information and registration details on the Education page of our website.
May 18-20 (virtual) Lanham Supply Chain Intensive: An educational series of webinars, spread over three days, geared to customers and resellers. We'll cover:
In-depth Product Reviews and Demos
New Features & Functionality
Lanham Product Roadmap
 Watch our website  for more information and registration details.
Quarterly (virtual) Partner Training on Lanham E-Ship & E-Receive, OWR and Lanham EDI:
These periodic training classes will be taught in the most current version of Business Central.
E-Ship & E-Receive and OWR:
App Registration, Extension Installation, and Assisted Set Up
Functionality Review of Shipping, Receiving, and Shipment Planning
Getting Familiar with E-Ship Set up Screens
Basic & Advanced Packing Exercises
Using Label Formatter
Executing Carrier Manifests
Understanding Bills of Lading and Export Documents
Reviewing Options for Prioritizing Shipments with OWR Pick Request and Warehousing Integration
 A certification exam will be administered at the end of each class. (Lanham Associates certifies product competency for individuals rather than companies.)
Lanham EDI class has a prerequisite of successful completion of the E-Ship & E-Receive training. Areas covered include:
Implementation of Lanham EDI
Entry-level X12 Mapping  
Helpful Hints and Suggestions will be provided throughout class
The EDI Level 1 certification consists of successfully mapping and processing the X12 850, 856, and 810 EDI documents
These training sessions are scheduled in the June, September and November timeframes.  Please check here for specific dates, syllabus and registration info.
********