Carrier Updates for 2019
Posted on December 19, 2018
With 2019 around the corner, we wanted to take this opportunity to wish all of our customers happy and relaxing holidays. And also to inform our E-Ship customers of some carrier-related yearend updates. The yearend updates are outlined below, and your Lanham reseller or Lanham Services will be glad to assist you with updating your E-Ship rates. As you might imagine, many customers want to stay current on carrier rates, so please reach out early to schedule any required assistance.
UPS: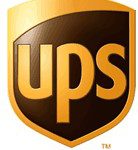 2019 rate changes are now available to customers that are current on Lanham enhancements. These rates will go into effect on December 26, 2018 and can be updated by contacting your Lanham Reseller and/or Lanham Services. To learn more about UPS's 2019 Rate Change and get more information click here.
FedEx:

FedEx's 2019 rate change will go into effect on January 7, 2019. Lanham customers do not have to worry about incorporating the rate changes for FedEx into E-Ship since these updates are handled automatically via web services. For more information about FedEx's 2019 rate changes click here.
USPS:

The USPS 2019 rate changes will go into effect on January 27, 2019. Lanham customers will not have to worry about incorporating these rate changes into USPS for E-Ship as they also will be automatically updated via web services.
Please note that if you do not update rates by the effective dates listed above, then your E-Ship software will charge old (incorrect) rates.
For questions about these updates and help uploading the rate changes, please contact your Lanham Reseller or Lanham Services. If your Lanham reseller is not available to assist you, please contact Lanham Services at help@lanhamservices.com or 928-846-4009 for a fixed fee quote to import the rates.
Happy Holidays (& shipping) to all!